Prof. David Newman's Identities & Inequalities is Published
December 18, 2005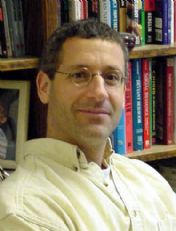 December 18, 2005, Greencastle, Ind. -
Identities & Inequalities: Exploring the Intersections of Race, Class, Gender, and Sexuality
by David M. Newman, professor of sociology at DePauw University, has been published by McGraw-Hill. The book "text is a tour de force: incisive, deeply thoughtful, engaging," opines Judith A. Howard, chair of the department of women's studies and professor of sociology at the University of Washington. "This book will motivate the conversations, research, self-reflection, and ultimately social change that will be critical to the eradication of social inequalities and achievement of social justice," she adds.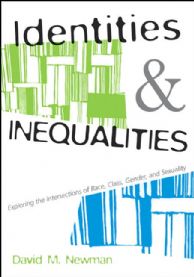 A publisher's synopsis states: "We don't experience our everyday lives through just one lens; rather, we experience all elements of our identity -- race, class, gender, sexuality -- simultaneously. This groundbreaking new book from David Newman acknowledges this complex reality and brings to light the importance of studying the intersections of race, class, gender, and sexuality. It also examines these intersections as both elements of personal identity and sources of social inequality. Newman has written a unique, engaging, and highly accessible book that will prepare students to study these all-important issues in a whole new way."
Order Identities & Inequalities at Amazon. com and Barnes & Noble.com.
Back