Enjoy 'DePauw Jazz at the Duck' on Friday Evenings This Month
January 4, 2006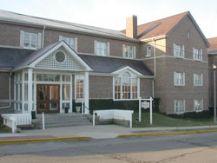 January 4, 2006, Greencastle, Ind. - Students who are spending their Winter Term on campus and members of the DePauw and Putnam County communities can enjoy some terrific live music this month at Walden Inn. DePauw Jazz at the Duck is presenting a special Winter Term Series at the Fluttering Duck on the first three Fridays in January from 5 to 7 p.m. The lineup includes the Randy Salman Trio, 3rd Man with Jack Helsley and the Paul Musser Quintet. All of the performances are free and open to the public.
"We hope that this special day and time gives the community a chance to start their weekends off with some great local jazz," says bassist and series director Paul Musser.
On January 6, DePauw's director of jazz studies, Randy Salman, will open the series with a much anticipated trio performance that includes pianist Judd Danby. The following week sees DePauw professor and noted Indianapolis bassist Jack Helsley lead his contemporary trio 3rd Man with guitarist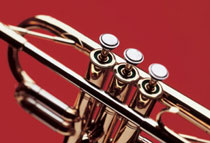 Peter Kienle and drummer Danny Deckard. January 20 marks the close of the Winter Term concerts with a performance by bassist Paul Musser's quintet, which includes trumpeter Ari Brown, saxophonist Casey Fitzpatrick, guitarist Young Kim and drummer Chris Baker.
DePauw Jazz at the Duck will resume its regular weekly performances on Thursday, February 2, from 9 to 11p.m. For more information regarding the series, click here or call (765) 658-6737.
Back