Andrew Molnar '04 Contributes to Developmental Neuropsychology Journal
February 16, 2006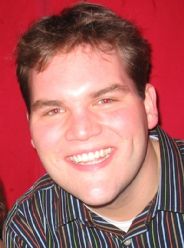 February 16, 2006, Greencastle, Ind. - Andrew E. Molnar Jr., a research associate at the University of Louisville's developmental neuropsychology Lab and 2004 DePauw University graduate, is one of four contributors to a research project published in the journal Developmental Neuropsychology (2006, Vol. 29, No. 1). Entitled "Alphabetic Skills in Preschool: A Preliminary Study of Letter Naming and Letter Writing," the project was a collaboration between Molnar -- who was a psychology major at DePauw -- and others at the lab within Louisville's Center for Research in Early Childhood, under the direction of Dr. Victoria J. Molfese.
An abstract states: "Development of letter naming and writing (skills in writing first name, dictated and copied letters, and dictated and copied numbers) was examined in 79 preschool children (M age = 56 months). Skills were assessed in the fall to determine the status of these procedural skills that are components of alphabetic knowledge at the start of the school year. Children with high letter-naming scores also had high scores on letter writing,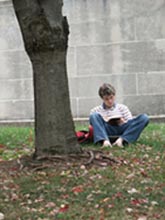 including dictated or copied letters and writing some or all of the letters of their names. Letter-naming skills were related to number-writing skills whether the numbers were dictated or copied. The highest writing scores were found for first name writing compared to writing or copying letters and numbers. A focus on the development of procedural knowledge in the preschool period may yield the hopep for impacts on later reading skills that has not been found in curricula emphasizing conceptual knowledge (e.g., knowledge of print concepts, book conventions)."
Learn more about the journal by clicking here.
Back