SCAC Presidents Approve Birmingham-Southern as Conference's 12th Member
June 9, 2006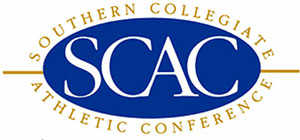 June 9, 2006, Greencastle, Ind. - Birmingham-Southern (Ala.) College is a step closer to joining DePauw University in the Southern Collegiate Athletic Conference (SCAC) after being unanimously confirmed as the 12th member of the SCAC in a vote of the league's presidents yesterday. The membership is contingent upon a favorable decision by the NCAA to Birmingham-Southern's request for reclassification from NCAA Division I to NCAA Division III.
A member of the Division I Big South Conference for the last seven years, Birmingham-Southern will begin the transition into the SCAC in the 2007-08 academic year with the addition of football. Birmingham-Southern, whose mascot is the Panther, currently sponsors 13 of the 19 sports that are part of the conference lineup: baseball, men's and women's basketball, men's and women's cross country, men's and women's golf, softball, men's and women's soccer, men's and women's tennis and volleyball.
"The addition of Birmingham-Southern College signals a message from our presidents that we are committed to providing an athletics environment for student-athletes that reflects two important aspects -- a first-class liberal arts education and the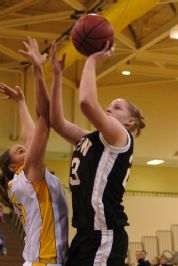 opportunity to compete with similar colleges and universities at the Division III level," says SCAC commissioner Steve Argo. "We are excited about the conference gaining Birmingham-Southern as our 12th member and we look forward to a long and lasting membership."
"The Southern Collegiate Athletic Conference is comprised of some of the most prestigious liberal arts colleges and universities in the nation, so we believe this is a natural fit for Birmingham-Southern College," notes BSC President Dr. David Pollick. "This is a group of institutions among which we belong in terms of our academic mission and our intercollegiate athletics program. Our scholar-athletes can compete on the playing fields and courts while at the same time preparing for extraordinary careers."
Read more at the SCAC's Web site, or at the DePauw athletics page.
Back