Stanford McCoy '93 Tapped for Post in US Trade Representative's New Intellectual Property Office
June 26, 2006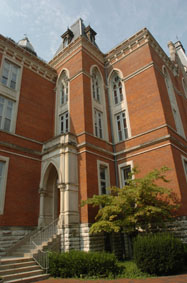 June 26, 2006, Greencastle, Ind. - Stanford K. McCoy, a 1993 graduate of DePauw University, has been appointed chief negotiator for intellectual property enforcement in the United States Trade Representative's newly-created Intellectual Property office. McCoy, who previously served as an associate general counsel in the USTR Office of General Counsel, will lead the new office's intellectual property enforcement efforts, with a special focus on priority countries, including China and Russia.
"Americans are among the world's greatest innovators, in no small part because of the strength of our respect for intellectual property rights in the United States," said United States Trade Representative Susan Schwab in announcing the creation of the Intellectual Property office. "In the global economy, maintaining protections for American innovations abroad is critical to advancing U.S. competitiveness. Protection of intellectual property by other nations is also critical to their own economic development, including promotion of indigenous innovations, creativity and access to innovations by consumers and promoters of innovation."
Stanford McCoy was a Rector Scholar atDePauw, and graduated magna cum laude with a degree in political science. He went on to earn a law degree from the University of Virginia School of Law.
McCoy is an experienced trade litigator and served as principal advisor to U.S. trade negotiators on intellectual property trade matters, including the agreement on Trade-Related Aspects of Intellectual Property Rights, the intellectual property provisions of U.S. free trade agreements, and the annual "Special 301" review. He has represented the United States as lead attorney in both WTO and North American Free Trade Agreement dispute settlement proceedings. He has also been extensively involved in U.S. Government efforts to improve enforcement of intellectual property rights in China and elsewhere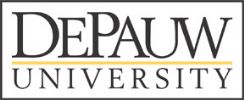 around the world.
Prior to joining USTR, Mr. McCoy was with the law firm of Covington & Burling in Brussels, Belgium and Washington, D.C., where his practice included international intellectual property enforcement, international trade law, and other matters.
Read more by clicking here.
Stan McCoy appears in a 1993 DePauw admission video, which is embedded below.
Back