Washington Post Profiles the 1995 Graduate Behind 'Angie's List'
July 20, 2006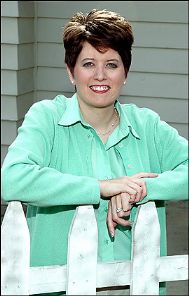 July 20, 2006, Greencastle, Ind. - "So who is this Angie, she of the recent radio, TV and newspaper ad blitz promising names of reliable tradespeople in 255 categories, from air-duct cleaners to funeral homes to wrought-iron fabricators?," asks the Washington Post of the 1995 graduate of DePauw University who founded Angie's List. "And what is her list? Angela Hicks, 33, is an Indianapolis entrepreneur with a Harvard MBA who, over the past 11 years, has helped create what she calls a Web-based 'homeowners' grapevine.'"
The article notes how, since 1995, Hicks and her company's CEO, Bill Oesterle, "have steadily built the online network to about 430,000 members in 53 cities. Washington (15,770 members and 4,756 listed companies) and Baltimore (10,810 members, 4,074 companies) became Nos. 32 and 33 in January; Richmond debuts next month. Think of Angie's List as a very large community bulletin board where neighbors exchange references and anecdotes about carpenters, roofers, landscapers and appliance stores. Or a household version of Zagat Surveys, those ubiquitous city restaurant guides in which diners praise and pan thousands of eateries," offers the Post's Annie Groer.
"Hicks contends that the privately held, for-profit Angie's List -- expected to generate revenue of $14 million this year -- provides a much-needed, grass-roots service. 'In the bigger cities, it becomes so complicated because there is so much choice... It takes a lot of time to aggregate all that information.' Hicks says recommendations come strictly from members. 'Companies do not pay to be on the list. They cannot put themselves on the list. We very much protect the integrity of the rating.'"
The lengthy story points out that "Angie uses her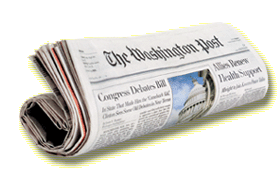 own list back home in Indiana, recently snagging herself a mover and an exterminator ... But when it came time to deliver her second child three months ago, she had to go elsewhere. 'We don't do doctors,' she says. 'Or lawyers.'"
Read the complete feature at the newspaper's Web site.
Back