'List' of Entrepreneur Angie Hicks '95 Keeps Expanding
August 24, 2006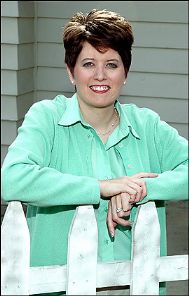 August 24, 2006, Greencastle, Ind. - "In college, Angie Hicks and her friends were frustrated with the service they got from companies and contractors they hired," begins a story in New York's Rochester Democrat and Chronicle today. "But rather than getting mad, she and Bill Oesterle, a friend, launched a company called Angie's List. In 1995, the new graduate of DePauw University in Indiana teamed up with Oesterle, a venture capitalist for whom she was interning."
The article by Amy Wu continues, "Back in her hometown of Columbus, Ohio, Hicks surveyed friends and neighbors about their experiences and used the research to rate service providers. Eleven years later, Angie's List is a fast-growing Internet-based business where member/subscribers rate companies in A to F report-card fashion."
Angie's List has recently entered the Rochester market. Hicks, an economics major at DePauw, tells the newspaper,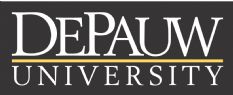 "We always wanted to be in the top 60 cities in the country, which we just finished in July. Our goal now is to continue at this pace, getting into the top 80 to 100 cities." Future plans for the privately held company -- which had $9 million in revenue last year and expects $14 million in 2006 --include establishing a presence in international markets.
Read the complete story, "Angie knows service," by clicking here. Angie Hicks was also recently featured in the Washington Post.
Back