When Not Working at Hospital or Volunteering in Community, You'll Find Phil Eskew '63 on NFL Sidelines
September 5, 2006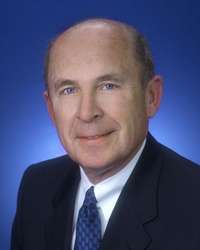 September 5, 2006, Greencastle, Ind. - Friends of Dr. Phil Eskew know that he's a respected obstetrician and gynecologist in Indianapolis, director of physician and patient relations at St. Vincent Indianapolis Hospital, and a 1963 graduate and loyal alumnus of DePauw University, which he serves as president of the alumni "D" Association. But did you know he also plays a major role in NFL Films' coverage of the Indianapolis Colts?
The Indianapolis Star's Traci Cumbay writes, "Philip N. Eskew Jr. was somewhat familiar with NFL Films when the Colts moved to Indianapolis in 1984. So when he attended the first game in Indy, he recognized one of the photographers, Hank McElwee. But McElwee had an assistant whom Eskew didn't recognize. Eskew asked McElwee how he found the assistant. McElwee replied, 'Oh, we just get somebody out of the stands.' Eskew called NFL Films the next day. Smart move on his part. The combination of '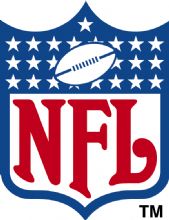 a little intelligence, a little skill and a little experience' landed Eskew a position as an NFL Films photographer's assistant -- a position the Carmel resident has held ever since."
The article reports that in his role, "Eskew coordinates trips to Indianapolis for photographers (his only road game is the Super Bowl). Among other things, he coordinates credentials, stadium access and handles film. He also serves as another set of eyes and offers suggestions to the photographer -- he might point out a crazed fan in the stands or an angry coach on the sidelines."
Phil Eskew tells the newspaper, "You cannot believe how big (the players) are and how hard they hit unless you're standing down there. These guys have speed and strength and quickness. It's a different game." 
Cumbay notes, "Eskew played football at DePauw University and is a member of the school's Hall of Fame. DePauw annually grants the Phil Eskew Award to one outstanding male senior athlete." The text also points to the more than 5,000 babies Dr. Eskew has delivered.  In June, he was elected to Indiana University's Board of Trustees. Eskew's lengthy list of volunteer contributions was the subject of a newspaper profile in February.
Read the complete story at the Star's Web site.
Back