Connie (Frigstad) Vickery '74 Announces Creation of LMV Consulting, Inc.
October 16, 2006
October 16, 2006, Greencastle, Ind. - Connie (Frigstad) Vickery, a lobbyist and 1974 graduate of DePauw University, has joined fellow veteran governmental affairs professionals John Livengood and Pat McGuffey in creating Livengood, McGuffey & Vickery, Inc. (LMV) Consulting. "It is a new firm established by respected lobbyists with years of collective experience in delivering successful outcomes," notes an announcement at
Inside Indiana Business.com
. "LMV Consulting will provide association management, procurement services and government affairs consulting... LMV Consulting will be certified as a minority women owned (MWOB) business in order to better serve their clients."
The text notes, "Connie Vickery came to government affairs through politics. She has had a long and varied career as a political volunteer and as a finance director for the Steve Goldsmith Committee and the House Republican Campaign Committee. She joined John Livengood at Livengood & Associates earlier this year. Prior to taking the position, she was the government affairs manager for Indiana Michigan Power. Connie began her lobbying career at the Treacy Boyle Advocacy Group. Connie has had a successful career at the statehouse representing utility,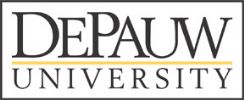 environmental, economic development, tax and social service issues. Vickery earned a bachelor's degree in economics and business from DePauw University and a master's degree in business administration from Butler University."
Read more by clicking here, and visit LMV Consulting online here.
Back