Tiffany Madden Lundquist '93 Takes Communications Post at AARP Maryland
November 17, 2006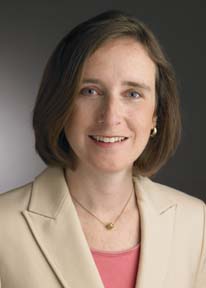 November 17, 2006, Greencastle, Ind. - Tiffany Madden Lundquist, a 1993 graduate of DePauw University, has been appointed associate state director for communications at AARP Maryland. In this role, Lundquist will work with the media and with volunteer and staff colleagues to raise the organization's profile in the state and promote AARP Maryland's advocacy, community service and outreach efforts.
An announcement at Yahoo! Finance notes, "A graduate of DePauw University, Lundquist has extensive experience in non-profit marketing and communications, including positions with Loyola College and the Baltimore Symphony Orchestra. Most recently, she was project manager with a prominent Baltimore marketing and graphic design firm." "Tiffany's diverse communications background and her passion for helping others live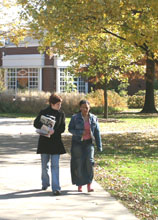 better lives make her an asset to AARP," says Joe DeMattos, state director for AARP Maryland.
AARP is a nonprofit, nonpartisan membership organization that helps people age 50 and older have independence, choice and control in ways that are beneficial and affordable to them and society as a whole. AARP has more than 819,000 members in Maryland and recently announced its 37 millionth member nationwide.
Read more by clicking here.
Back