Eileen Simmons '72 Tapped to Lead Library System in Everett, WA
November 24, 2006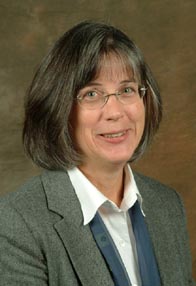 November 24, 2006, Greencastle, Ind. - Eileen D. Simmons, a 1972 graduate of DePauw University, has been appointed director of the public library system in Everett, Washington. "The five-member library board of trustees unanimously picked Simmons over 14 other applicants from around the country and Canada earlier this month," reports the
Everett Herald
. Simmons has served as assistant director of libraries since 1998 and assumes her new role in March 2007.
"I'm looking forward to filling this important role in our community and to build upon the wonderful foundation we've created at the Everett Library," Simmons says. "The library is the one place in the community that was founded upon the principle that we are better off as a society and individuals if we have free and open access to the world of books and information."
The story by David Chircop notes Simmons' DePauw degree (she was a studio art major), and notes, "Simmons started her library career working in a bookmobile in Greencastle, a small town about an hour's drive southwest of Indianapolis."
In Everett, "Simmons helped build the library's foreign language collection, which includes Russian, Vietnamese and Spanish books. She has also been a prolific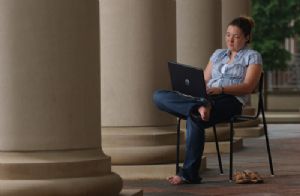 grant writer, bringing in nearly $160,000 in state funds for a wireless laptop lab, desktop computers, an Everett Massacre Web site and other library improvements."
Chircop points out, "Unlike other city department heads -- which are appointed by the mayor -- library directors are appointed by the library board in an effort to buffer the position from political influences. It's an idea (Simmons) embraces. 'A good library should have enough books to offend everyone,' she said."
Read the complete article at the newspaper's Web site.
Back