Mike Wanchic '74 Contributes to Another John Mellencamp Record
November 28, 2006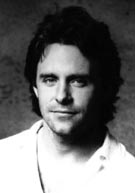 November 28, 2006, Greencastle, Ind. - Mike Wanchic -- recording artist, producer, songwriter and member of DePauw University's Class of 1974 -- continues his long affiliation with John Mellencamp by playing guitar and providing backing vocals on Mellencamp's upcoming album, Freedom's Road. To be released worldwide on January 23, Freedom's Road is the first album of all new John Mellencamp songs in more than five years.
Wanchic has co-produced the last nine John Mellencamp albums, beginning with Whenever We Wanted through 2003's Trouble No More, and has been recording and touring with Mellencamp for nearly 30 years, serving as leader of the band for much of that time.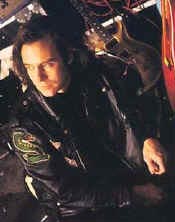 Wanchic has also produced a variety of other musicians, including Cowboy Mouth, Blessid Union of Souls, and James McMurtry.
"Freedom's Road, the culmination of a year's worth of composing, arranging, recording and mixing, is a collection of songs that reflect the climate and concerns of present day America," notes MarketWire. "The recording process began early last spring when Mellencamp's band members gathered at Belmont Mall, the studio located near his home in Bloomington, Indiana. The group, with Mellencamp producing, actually recorded the album in the garage/rehearsal room that adjoins the studio. Post-production and mixing moved inside the facility earlier this fall."
Read more by clicking here.
Learn more about Mike Wanchic here.
Back