Jim Ibbotson '69 Aids Colorado Program Designed to Save Lives
December 26, 2006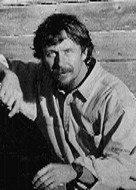 December 26, 2006, Greencastle, Ind. - A story in Colorado's Aspen Daily News on the city's "Tipsy Taxi" initiative notes, "Musician Jimmy Ibbotson donated his talent to record a jingle for the program, which is played after last call in some Aspen bars and on radio public service announcements." The year-round program is designed to keep drunken drivers off the roads. Ibbotson, a former member of the Nitty Gritty Dirt Band, is a 1969 graduate of DePauw University.
"The Tipsy Taxi program's highest purpose, according to its director Ellen Anderson, is to protect the innocent public from being hit by drunk drivers, as it has been doing since providing its first ride," writes Curtis Wackerle. "Tipsy Taxi provides a free ride home from any licensed cab company in Aspen for people who have no other way to avoid driving drunk. The program, funded by private donors, operates 24 hours a day, 365
days per year. The sheriff's office collects donations, which then go to reimburse cab companies whenever they give a Tipsy Taxi ride."
Read the story at the newspaper's Web site.
Jim Ibbotson's resume includes providing the lead vocal for The Ballad of the Monon Bell, a song that celebrates the annual Monon Bell Classic between DePauw and Wabash College, one of the longest-running football rivalries in the nation. See the music video for the song, or hear the recording, here:

[Download Video: "See The Ballad of the Monon Bell" 9346kb]

[Download Audio: "Hear The Ballad of the Monon Bell" 2900kb] .
Back