Entomological Society Journal Publishes DePauw Faculty-Student Research
January 26, 2007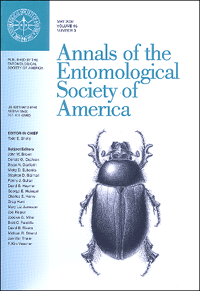 January 26, 2007, Greencastle, Ind. - Research by three DePauw University students and two faculty members is published in the January 2007 (vol. 100, no. 1) edition of the Annals of the Entomological Society of America. The article is titled, "Role of Larval Stemmata in Control of Pupal Color and Pupation Site Preference in Swallowtail Butterflies Papilio troilus, Papilio polyxenes, Eurytides marcellus, and Papilio glaucus (Lepidoptera: Papilionidae)." It was written by students Kristen Mellencamp, Meredith Hass and Adam Werne with Robert J. Stark and Wade N. Hazel, both professors of biology at DePauw.
The research was supported by a National Science Foundation grant to DePauw.
An abstract of their work states: "Swallowtail butterfly species (Lepidoptera: Papilionidae) dimorphic for pupal color produce cryptic brown and green pupae in response to environmental cues. The occurrence of perceptible and reliable cues about pupation site color is a necessary condition for the evolution of this adaptation. By comparing the pupal color responses of prepupal larvae blinded by cautery of the stemmata with prepupal larvae cauterized, but not blinded, we show that the larval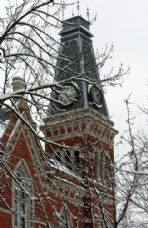 eyes (stemmata) mediate the pupal color response. Using a similar comparison, we also show that the stemmata are involved in pupation site choice by prepupal larvae. Considered in light of previously published work on the spectral sensitivities of stemmatal photoreceptors, the absorption spectra of green vegetation and the effects of different colored surfaces on pupal color, our results suggest a model for the proximate control of pupal color involving the differential stimulation of green and blue stemmatal photoreceptors."
Purchase the complete text by clicking here.
Research conducted by faculty members and students in DePauw University's department of biology is also published in the January 2007 edition of the Journal of Insect Physiology. Learn more in this previous story.
Back