Magazine Spotlights Community Service of Two DePauw Alumni
January 29, 2007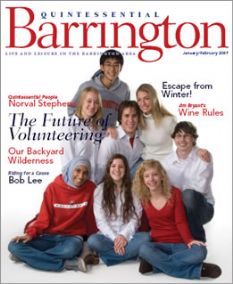 January 29, 2007, Greencastle, Ind. - Two alumni of DePauw University -- Norval B. Stephens Jr. '51 and Bob Lee '65 -- are featured prominently in the January/February issue of Quintessential Barrington. The magazine, distributed in the northwest suburbs of Chicago, spotlights Stephens as the issue's "quintessential person," while Lee is profiled for his fundraising efforts.
Norval Stephens, a life member of DePauw's Board of Trustees, "has spent his adult life demonstrating extraordinary leadership amd public service," writes Lisa Stamos. "Although Stephens has contributed his time, talent and gifts to many Barrington-area charities and service projects, his most significant and quantifiable achievement may well be in the formation of the Barrington Area Community Foundation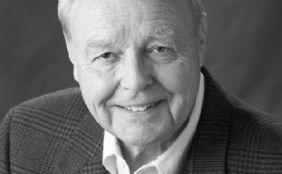 (BACF). In 1998, he shared his vision with a group of friends, and today the foundation boasts an endowment of $2 million, which is never spent. Funds are generated from the investment income, which provide grants to help improve the quality of life, to encourage innovation, and to address new and unmet needs in Barrington. Stephens has served as BACF's president and director since its inception."
The piece also notes Norval Stephen's long service to his alma mater, which awarded the Old Gold Goblet to him in 1994. Included are testimonials from a number of people, including fellow DePauw Trustees Rhett Butler '62 and G. Richard Locke '58, as well as Bob Lee '65. Butler calls Stephens, "a true 'possibility thinker' and 'man for all seasons.'"
As Stamos notes, Norval Stephens' leadership, service, and style as a true gentleman makes us proud. Very proud."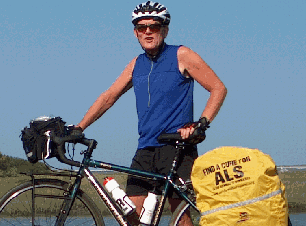 The article is available as a PDF by clicking here.
Page 60 of the above file will display an article headlined, "Bob Lee: A Ride for 3 Reasons." Lee turns 65 this year. "In celebration, he's riding his bicycle 6,500 miles across the country and planning to raise $65,000 for each of three causes (nearly $200,000 total)," notes the magazine. The funds will support the Les Turner ALS Foundation, the American Cancer Society and the National Hospice Foundation for Public Awareness.
Lee, who has bicycled across the nation before, was moved to action after a neighbor was diagnosed with ALS, or Lou Gehrig's disease. "I had read Tuesday's with Morrie by Mitch Albom [who visited DePauw in November 2006], and the book had a tremendous impact on me," Lee says. Out riding one day, "I was thinking about my neighbor and thinking about what I was doing with the rest of my life -- how do you make the most of whatever's going to happen?"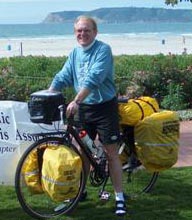 The result was a 3,200 cross-country trip that raised $86,000 in 2001. This time around, with "65" as the theme, Lee is getting an early assist from the Duchossois Family Foundation. If Lee can round up 650 donors before March 15, the foundation will contribute $65,000 to his effort.
"This challenge is every bit as much about embracing the spirit of the man as it is about embracing the causes he is riding for," says Kim Duchossois, president of the foundation. "Bob Lee is a man of honor whose missionis worthy of involvement from each one of us to raise awareness and needed research dollars for three significant human causes."
To learn more about "A Ride for 3 Reasons," and to make a donation, click here.
Back