Elizabeth Crouch '04 is Published in the Journal of Experimental Medicine
May 3, 2007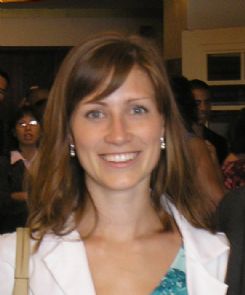 May 3, 2007, Greencastle, Ind. - An article co-authored by Elizabeth Crouch, a 2004 graduate of DePauw University, is published in the Journal of Experimental Medicine. Entitled "Regulation of AID expression in the immune response," the article details research Crouch conducted before beginning her work toward a M.D./Ph.D. degree in biomedical research through the prestigious NIH/Oxford/Cambridge Scholars Program.
The text "focuses on the regulation of a protein that plays a key role in the immune system, but can also can cause cancer or autoimmune disease when things go awry," reports Crouch. She adds, "It's important to point out how much my DePauw education contributed to my work in this article and another I recently submitted: the science background, certainly, but also the critical thinking skills and the writing skills that I developed as an English literature minor."
The research cited in the article was conducted at the National Institutes of Health in the laboratory of Dr. Rafael Casellas.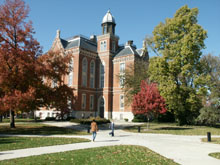 The text appeared in the April 23 edition of the journal. Visit the publication's Web site by clicking here.
Betsy Crouch began her training in the fall as a student at Columbia University Medical School in New York. She plans to embark on work toward a Ph.D. in the summer of 2008 through a collaborative program of the NIH and the University of Cambridge in the United Kingdom. After approximately four years training at NIH and Cambridge University, Crouch will return to Columbia for the completion of her medical school training. Read more in this previous story.
Back