George Bashaw III '94 Among Tulsa's '40 Under 40'
May 16, 2007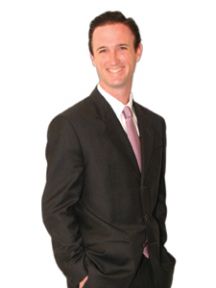 May 16, 2007, Greencastle, Ind. - "George F. Bashaw III, has refinanced mortgages in California and delved into the dot com world in Chicago, but he returned to the Tulsa-based, family owned financial services business to build his career," notes the Tulsa Business Journal. Bashaw, a 1994 graduate of DePauw University, is among the publication's "40 Under 40," a list of "intriguing business and political leaders under 40 years old who bear watching."
Bashaw works for XCorp, a Tulsa-based, family owned financial services business. The profile notes his DePauw degree, and that he launched three Internet start-ups, two of which -- cigar.com and t-shirts.com -- are still in business.
The Journal reports, "Bashaw, who serves on the Legislative Compensation Board for the state and is active in political fundraising,
is strong on Tulsa as a place to live -- 'Stick it out here in Tulsa. If you find a passion in what you want to do, you can be successful here.'"
Access the complete article by clicking here.
Back