President Bush Nominates David James '94 as Assistant Secretary of Labor
June 19, 2007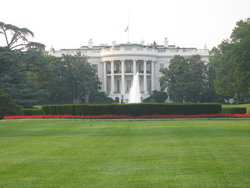 June 19, 2007, Greencastle, Ind. - President George W. Bush has appointed David W. James, a 1994 graduate of DePauw University, to serve as assistant secretary of labor (public affairs). James currently serves as press secretary at the U.S. Department of Labor. He previously was regional press secretary for the Republican National Committee.
An announcement from the White House notes that James was also executive director of the Missouri Republican Party - Victory 2002, and that he received his bachelor's degree from DePauw.
Read more by clicking here.
Back