Judson Green '74 and NAVTEQ Taking Mapping to New Levels
July 27, 2007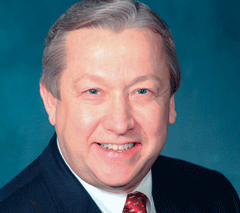 July 27, 2007, Greencastle, Ind. - For NAVTEQ -- the digital mapping company led by president and CEO Judson Green, a 1974 graduate of DePauw University -- "the rapid growth may be just beginning," reports the
Associated Press
. Dave Carpenter reports, "NAVTEQ has a new product in use in Europe called Advanced Driver Assistance Systems that Green says effectively puts the map in the engine to help drive the car. For example, it turns headlights to match the road's curves, changes the transmission as the car approaches a large hill and warns the driver when a lane line is crossed without a turn signal."
"The next wave of location-enabled devices will be cell phones, and there we're penetrating less than 1 percent," Green tells the AP. "That opens up all kinds of opportunities if you know where you are." He adds, "The whole array of location-based services -- we're

just at the beginning of what's going to be possible. It'll be pervasive in your life."
Carpenter writes of what Green calls, "the 'secret sauce' keeping the company on top of the mapping world ... the 700 employees who spend half their work time behind the wheel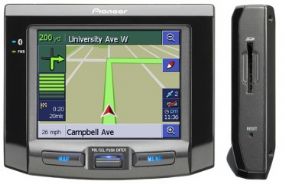 or in the passenger seat ... The road teams capture 225 different attributes for every link or block of road -- one-way signs, turn restrictions, lane information, obstacles in the road and points of interest that may include a hardware store, park or hotel. Every year, the list grows based on customer demands."
The AP story adds, "A pioneer of the digital map business, NAVTEQ produces the maps and software found in automobile navigation systems, portable navigation devices made by Garmin Ltd. and other companies, and Internet map sites like AOL's Mapquest, Google Inc.'s Google Maps and Yahoo! Inc.'s Yahoo! Maps."
Read the complete article at the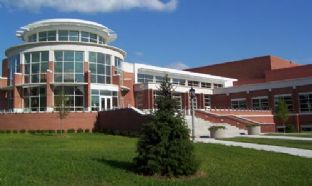 San Diego Union-Tribune. Access a Chicago Tribune profile of Judson Green via this previous story.
A $15 million dollar lead gift by Judson and Joyce Taglauer Green ('74 & '75) has made possible an expansion and renovation of DePauw's 32-year-old Performing Arts Center.  Work is wrapping up on the first phase of the $29 million project.  The building is home to the DePauw University School of Music and department of communication, and will be known as the Judson and Joyce Green Center for the Performing Arts. Learn more in this previous story. You can see time lapse video of the construction project (updated regularly) by clicking here.
Back