Stony Brook U Taps Bill Martinov '86 as Associate Director of Athletics
August 1, 2007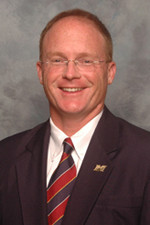 August 1, 2007, Greencastle, Ind. - Bill Martinov, a 1986 graduate of DePauw University, has joined Stony Brook University as senior associate director of athletics for external services and advancement. He comes to Stony Brook after serving for the last four years as the director of athletics at Maritime College, which is also based in New York state.
In his new role, Martinov is a member of the Stony Brook athletics senior management team and has direct oversight of department efforts involving fundraising, major gift development, annual giving, corporate sponsorships, marketing, promotions, and ticket operations. As the department's chief fundraising officer, Martinov is charged with leading a capital fundraising campaign for athletics, securing major gifts and improving the annual giving campaign known as P.A.W.S. (Providing Athletes With Support).
"Bill brings a wide breadth and depth of experience as an athletic administrator that will prove instrumental in helping us to meet the aggressive revenue generating goals we have for our department," says Jim Fiore, director of athletics at Stony Brook. "I am confident his leadership skills will prove invaluable to Stony Brook University and our athletic department as we embark on our capital campaign."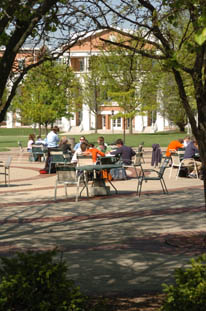 Bill Martinov has also worked at St. John's University, where his titles included associate director of alumni relations and director of equipment operations/strength and conditioning. Prior to that, he served more than 11 seasons (1987-98) as strength and conditioning coach at the University of Notre Dame, the longest tenure of any strength and conditioning coach at the institution.
Martinov was an economics major and a football letterman at DePauw. After graduating, his first job was graduate assistant football coach at Austin Peay State University, where he earned a Master's degree in science and physical education. He later received another master's, in science and administration, from the University of Notre Dame. In 2003, he completed his doctorate in educational administration at St. John's University.
Read more in Stony Brook's official announcement.
Back