Spin Calls Video by Pete Ohs '05 "Must-See"
September 10, 2007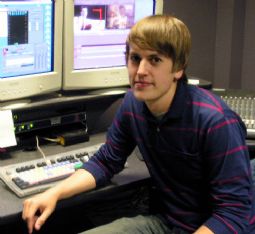 September 10, 2007, Greencastle, Ind. - The new issue of Spin magazine highlights a music video directed by Pete Ohs, a 2005 graduate of DePauw University. The video for the song Parking Lot Nights by Ghosthustler is listed among three "must-see videos" in the September issue.
Ohs reports that he contacted Ghosthustler, an unsigned band from Denton, Texas, via MySpace and expressed interest in collaborating on a video.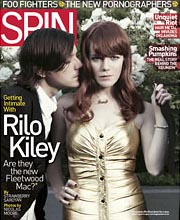 "The total budget for the video was $50," says Ohs, who was a computer science major and Information Technology Associate at DePauw. "Most of that went to buying the Nintendo PowerPad on eBay."
Spin writes that the video "hearken(s) back to a simpler time, when goofing around in a convenience store parking lot was the only thing to do on a Saturday night." The video can be seen at Ohs' Web site.
In June, Pete Ohs was the recipient of two Midwestern Regional Emmy® Awards. Details can be found in this previous story.
Back