Thomas S. Hibbs to Examine 'Religious Quests in the Films of M. Night Shyamalan'
October 2, 2007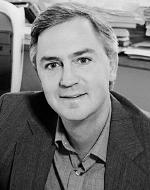 October 2, 2007, Greencastle, Ind. - Thomas S. Hibbs, dean of the Honors College and Distinguished Professor of Ethics and Culture at Baylor University, will present the Burleigh Lecture at DePauw University. The topic of the Wednesday, October 10 lecture is, "Wide Awake: Religious Quests in the Films of M. Night Shyamalan." The speech begins at 7:30 p.m. in Watson Forum of the Pulliam Center for Contemporary Media and is free and open to all.
Hibbs writes on film regularly for National Review Online and is a frequent guest on radio nationwide to discuss film and popular culture. He is the author or editor of several books on medieval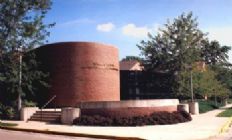 philosophy and has written for numerous academic and popular journals. His books include Arts of Darkness: American Noir and the Quest for Redemption, which was published September 15, and Shows About Nothing: Nihilism in Popular Culture from The Exorcist to Seinfeld.
For more on the speaker, read Hibbs' op-ed on liberal education and character development.
The Burleigh Lecture is funded through the Lumen Christi Institute Catholic Scholar program.
Back