Senior's Baseball Superstitions Highlighted in Denver Post
October 5, 2007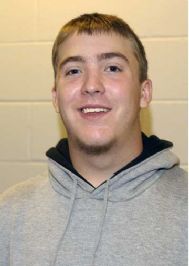 October 5, 2007, Greencastle, Ind. - The superstitions of fans of baseball's Colorado Rockies, including DePauw University senior Dan Lucero, are examined in a
Denver Post
story today. "Superstition is as much a part of the fan experience as giving your tush a rest during the seventh inning," notes the newspaper. The Rockies are now in the National League playoffs.
John Ingold and William Porter write, "When the Rockies trailed in the second game of a double-header Sept. 18, Dan Lucero was absent-mindedly tossing a baseball in his left hand. Then Todd Helton hit the game-winning home run in the bottom of the ninth inning. So, when the Philadelphia Phillies hit back-to-back homers and then put two more on base in the first game of their playoff series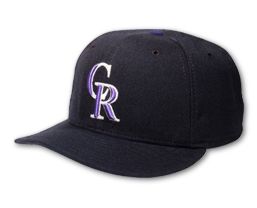 against the Rockies on Wednesday, Lucero again tossed the same ball in his left hand. The next batter grounded out. Inning over. 'As long as we keep rolling, I'll keep tossing the ball when we need a big play,' said Lucero, a 21-year-old Aurora native who is watching the games on TV in Indiana, where he is a student at DePauw University. 'The margin for error is so slim. The Rocks need all the mojo and good vibes they can get.'"
Access the complete story at the Post's Web site.
Dan Lucero is a Media Fellow from Centennial, Colorado. His love for another team -- the NFL's Seattle Seahawks -- was noted in a January  2006 USA Today feature.  Read more in this previous article.
Back