Anne Sellers '83 Among Leaders of Indiana Women Business Owners PAC
November 14, 2007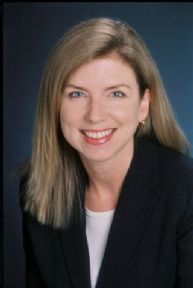 November 14, 2007, Greencastle, Ind. - "The PAC is forming to advance the agenda for women-owned businesses so we can grow and provide jobs for the state of Indiana," says Anne (Spolyar) Sellers, a member of the executive committee of the new Indiana Women Business Owners Political Action Committee. Sellers is a 1983 graduate of DePauw University.
Today's Indianapolis Star profiles the bipartisan PAC and its "executive committee [which] includes five female chief executives in health care, technology and law, as well as consultants for the defense and construction industries. The new PAC will lobby state officials and legislators to raise the visibility of female-owned businesses and gain support to help them grow."
Sellers, the newspaper points out, is "managing principal of Sensory Technologies, an Indianapolis provider of videoconferencing systems that has 64 employees and annual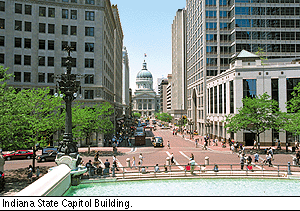 revenue of $20 million."
Carolyn Duffy Marsan writes, "Indiana has 221,194 privately held businesses in which a woman is at least a half-owner, according to the local chapter of the National Association of Women Business Owners. These companies are estimated to generate more than $46 billion in revenue and employ 367,682 people. These figures rank Indiana 18th in sales and 19th in employment for female-owned companies, compared with other states and Washington, D.C. The association says female-owned companies represent more than half -- 51.8 percent -- of all privately held businesses in Indiana."
Read the complete story at the Star's Web site.
Back