Auditorium at Greencastle High School to Bear Name of Vickie Parker '79
December 14, 2007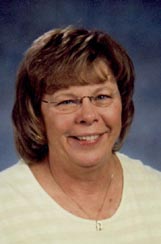 December 14, 2007, Greencastle, Ind. - "A new name will be given to the auditorium in McAnally Center to honor a retiring teacher who has put years of hard work into the stage productions for Greencastle High School," reports the Banner-Graphic. "That honor will be given to Vickie Parker, who will retire at the end of the current school year after 24 years with GHS." Vickie (Knoy) Parker received a master's degree from DePauw University in 1979.
"I don't think there's anyone out there who's put more into that building," says Mike Dean, president of the Greencastle School Board, which unanimously approved the name change.
"I'm humbled, to say the least," Parker tells the newspaper. She recently directed a production of High School Musical that was "the largest production ever for her on the GHS stage with 127 students involved. It was also one of the most popular shows presented," writes Lisa Meyer Trigg.
Read the complete story at the Banner-Graphic's Web site.
Vickie Parker was a semifinalist for Indiana Teacher of the Year this fall. Details can be found in this previous article.
Back