Anna Vander Broek '05 Provides Humorous Take on "Real" New Yorkers in Holland Sentinel
January 11, 2008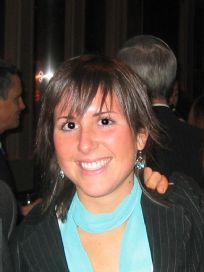 January 11, 2008, Greencastle, Ind. - "I've recently discovered that there are basically two groups of New Yorkers -- those who are REAL New Yorkers (as in born and raised) and those who just live here, like me," writes Anna Vander Broek in today's Holland Sentinel. A 2005 DePauw University graduate, Vander Broek is a native of the Michigan city and contributes a humorous essay on life in New York City, where she's lived since graduating from college.
"Just yesterday, I got proof that my perceptions are on track about the differences between true New Yorkers' attitudes about the city and the attitudes of us interlopers," she notes. "Every holiday season, New York magazine, a weekly publication celebrating all things new and intriguing in NYC, puts out an issue to help New Yorkers get in a festive mood. This year's annual issue was appropriately called Reasons to Love New York (Dec. 21-24 '07). It was filled with feel-good essays and commentary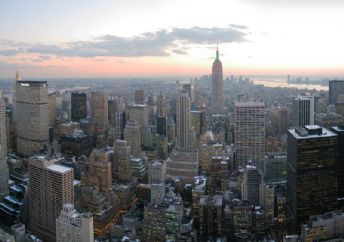 with headlines such as 'Because We Proudly Harbor Illegal Immigrants,' 'Because There's Nothing We Can't Turn into a Place to Live' and 'Because the Yankees are the New Red Sox.'"
Vander Broek, who was an English writing major at DePauw, continues, "My roommate Jennifer and I loved reading this year's issue and spent the next week sharing our own reasons why we also love New York. We couldn't help but laugh, however, when we thought about what a true New Yorker's reasons are to 'love' New York. We soon found out. When the Jan. 7 issue of New York magazine came out, Jennifer flew into my room to show me a letter-to-the-editor in the 'Comments' section. It reads: 'you guys are such posers. Real New Yorkers (i.e. those of us that were actually born and actually grew up here) do not adore illegal immigrants; do not relish seeing our old buildings destroyed and replaced by charmless, tiresome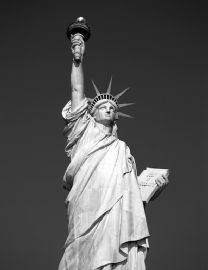 glass boxes; and above all do not enjoy the spectacle of the Red Sox as World Champions. We like winners here. So please, really. Get with the program or go back to Indiana' (where Jennifer is from ... thank goodness I'm from Holland!)."
The column concludes, "I can't help but smile. This is why I truly love New York."
Read the full text, "Why (most of us) love New York," at the Sentinel's Web site.
In August 2006, Anna Vander Broek reviewed Joan Didion's memoir, The Year of Magical Thinking, for Forbes.com. Learn more in this previous story.
Back