Prof. Susan Anthony's Gothic Plays and American Society, 1794-1830 is Published
September 11, 2008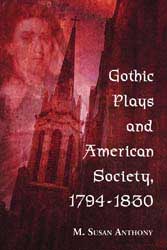 September 11, 2008, Greencastle, Ind. - Gothic Plays and American Society, 1794-1830 by M. Susan Anthony, associate professor of communication and theatre, is now available. The book is published by McFarland & Company, Inc.
A synopsis of the title reads: "In the aftermath of the American Revolution, the production of Gothic plays brought into sharp focus the social turmoil of the critical period between 1794 and 1830. These plays, considered the earliest form of melodrama, enlivened the repertories of the first permanent theatres in the United States."
It continues, "This first full-length study of early American Gothic drama examines the relationship between Gothic plays and the developing society in which they flourished. Beginning with an introduction to the rise of Gothic fiction and drama, it discusses topics ranging from the novelty of American artistic talent and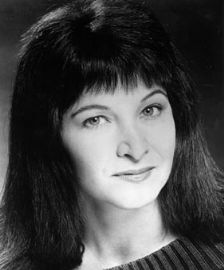 critical opinions of Gothic melodramas to the representation of women in the dramas as compared with the reality of the contemporary female plight. The history of the plays presented here reflects the conflicts surrounding American artistic endeavors and the artists who made American drama distinct from all others."
Susan Anthony joined the DePauw University faculty in 2000 after serving as an instructor at the University of Maryland and a teaching assistant at Binghamton University. She holds a Ph.D. in theatre history and criticism from the University of Maryland, an M.A. from SUNY-Binghampton, and a B.S./B.A.C. from Bowling Green State University.
Learn more, and order the book, at the publisher's Web site.
Back