FOX's Bret Baier '92 Interviews President Bush in Hourlong Special
January 28, 2008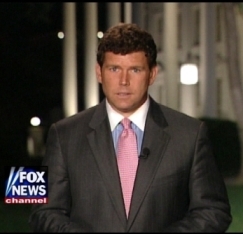 January 28, 2008, Greencastle, Ind. - In a program on George W. Bush televised last night, Fighting to the Finish, FOX News Channel's Bret Baier reported, "Bush's presidency has "had enormous consequences for the United States and the world. For better for worse, he rejected small ball and embraced grand sweeping initiatives that promise great rewards, but at great risk and often great controversy. He's determined to keep making his mark on history." Baier, chief White House correspondent for the network, is a 1992 graduate of DePauw University.
U.S. News & World Report offers some quotes from the hourlong special, which included sections of several interviews between the commander in chief and reporter. President Bush told Baier, "I tell people I want my administration to have written a hopeful and strong first chapter in this ideological struggle that will play out over the course of your child's lifetime. And the best legacy a president can leave behind is to say to a dad, 'Your young son is more likely to live in peace as a result of the policies I've put forward.'"
On the issue of immigration, the president stated, "We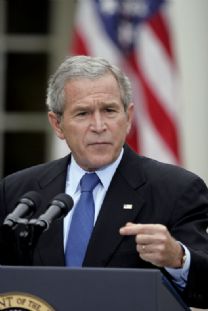 lose the essence of America if we somewhat bash immigrants. Great thing about America, we're a home of immigrants. I am concerned that an emotional debate to pit people against each other will cause America to lose its soul."
Speaking of his foreign policy initiatives, Bush declared, "The biggest idea internationally is the advance of democracy and freedom. I fully recognize some in our country and some around the world just say, 'That is the wrong policy; what we ought to promote is stability.' Stability hasn't worked."
Read more by at U.S. News & World Report.com.
Bret Baier offers his thoughts on the program at FOX News' Web site.
Back