Senior is Lead Author of Article in Journal of Solid State Chemistry
February 8, 2008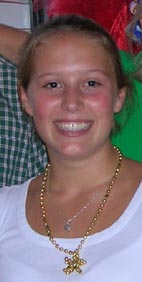 February 8, 2008, Greencastle, Ind. - Kate L. Ziegelgruber, a senior at DePauw University, is the lead author of an article in latest edition (Volume 181, Issue 2, February 2008) of the Journal of Solid State Chemistry. The piece, "Hydrothermal chemistry of Th(IV) with aromatic dicarboxylates: New framework compounds and in situ ligand syntheses," is the result of work Ziegelgruber did in the Fall of 2006 during her Science Research Fellows internship. Ziegelgruber worked in laboratory of Christopher L. Cahill, associate professor of chemistry at George Washington University.
"This represents a very significant accomplishment," says Bridget L.Gourley, professor of chemistry at DePauw and chair of the University's department of chemistry and biochemistry. "Kate's contribution to this project resulted in her being the lead author of the article. What's even more impressive is that this work was done when she was a junior. Kate is a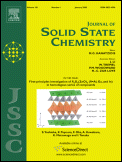 shining example of an undergraduate liberal arts science student making an early impact in the discipline. We're very proud of her."
Read the article by clicking here. Learn more, and access a graphical abstract of Ziegelgruber's contribution, at the journal's Web site.
Ziegelgruber has also conducted research with Hilary J. Eppley, DePauw's Howard C. and Mary Ellen Black Professor of Chemistry and Biochemistry, which is the basis of her senior thesis and will likely also be published in the future.
Back