Vernon Jordan '57 on Cover of Black Enterprise Magazine
February 13, 2008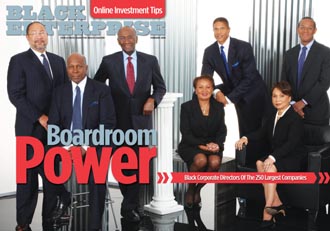 February 13, 2008, Greencastle, Ind. - Vernon E. Jordan, senior managing director of Lazard Fréres & Co. LLC and 1957 graduate of DePauw University, appears on the cover of the February 2008 issue of Black Enterprise. The magazine includes the Black Enterprise Registry of Corporate Directors, "an exclusive roster of African-American board members of the 250 largest corporations." Jordan, Time Warner chairman Richard Parsons, and other leaders featured in the cover story are "guardians of shareholder value" who "balance their roles as both corporate watchdogs and catalysts for change within corporate America."
A synopsis of the article notes, "Vernon E. Jordan, who sits on the boards of American Express Co. and Xerox Corp., thinks there should be a clear distinction between the responsibilities of a director and a diversity officer."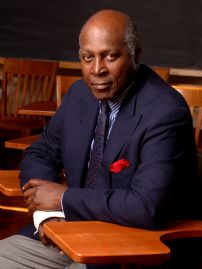 "I'm from a different school," Jordan tells the magazine. "There is nothing in the articles of incorporation of any company that say the role of a black director is different from the role of a white director -- you are a director."
Read more by clicking here.
Vernon Jordan, an advisory member of DePauw University's Board of Trustees, will be featured in a BET program, History Makers: Courage. The show is set to premiere on Sunday, February 24, at noon (eastern time) as part of the network's celebration of Black History Month. Learn more in this previous story.
Jordan is also scheduled to deliver the spring convocation address at the University of Texas at Austin's LBJ School of Public Affairs on May 17.
Back