Chicago Area Magazine Deems Vicki Apatoff '80 a "Local Treasure"
March 25, 2008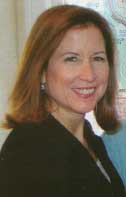 March 25, 2008, Greencastle, Ind. - Vicki (Garrison) Apatoff, a 1980 graduate of DePauw University, is cited as a "Local Treasure" in the latest issue of North Shore magazine. The publication selected Apatoff because of her work to create a Web site (abetterwinnetka.org) where residents of Winnetka can offer input on the future use of the site where the town's post office now sits. Its lease will soon expire.
"Does Winnetka need another Potbelly or a great public library?," Apatoff asks. "Why should our school districts be the best in the country, but not our library? Public land should be used for public use. A community of learners where all ages can meet -- young families to senior citizens -- will also be good for commerce."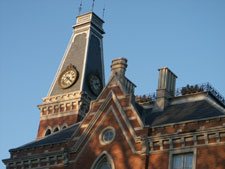 Apatoff believes the post office site should be used for civic purposes -- as Winnetka's original master plan suggested -- and that a library would be ideal. But the magazine points out that there is a "diversity of other suggestions" from other citizens, including those who think restaurants, retail or a youth recreation center may be a better fit.
"Whatever the ultimate decision, Apatoff's initiative, research and energy are a gift to the community that she loves," writes Susan B. Noyes. "And her work has facilitated fuller and wiser public discourse ... Apatoff's use of the Internet to advocate for a better Winnetka reflects a most effective, forward-thinking, 21st century civic service. We are pleased to feature her as a Local Treasure."
Visit North Shore magazine online by clicking here.
Back