Becky Wanberg '85 Prepares to Take the Stage in Love Is...?
April 10, 2008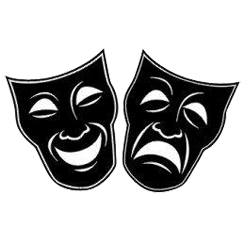 April 10, 2008, Greencastle, Ind. - The cast of Love Is...?, which will be staged over the next two weekends in Evanston, Illinois, by the Northminster Players, includes 1985 DePauw University graduate Becky (Lloyd) Wanberg. The Pioneer Press notes, "The Northminster Players have been performing plays at Northminster Presbyterian Church for 39 years, an impressively long run for a community theater group."
Of the amateur thespians, many "have enough talent and experience to become professional actors if they had the opportunity," writes Robert Loerzel. "Wanberg, a Wilmette native who now lives in Chicago and attends Northminster Presbyterian Church, is one such performer. She earned a bachelor's degree in theater at DePauw University and a master's degree at Northwestern, then worked for a time as an non-Equity actress. Wanberg quit acting for a corporate job, and then became a stay-at-home mom.
Now, the Northminster Players have given her a chance to get back into acting."
Access the complete article, which includes a quote from Wanberg, at the newspaper's Web site.
Back