Dale Espich '51 Working to Improve Community Through Girls on the Run Program
June 16, 2008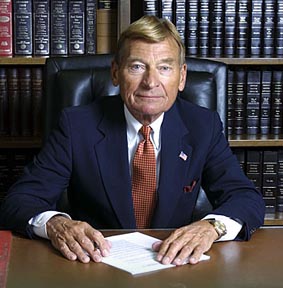 June 16, 2008, Greencastle, Ind. - "We essentially try to teach them all of the things you would want for your own daughter," says Dale E. Espich, council director of Shiawassee, Michigan's Girls on the Run program and 1951 graduate of DePauw University. Girls on the Run International -- a non-profit prevention program that encourages preteen girls to develop self-respect and healthy lifestyles through running -- is featured in Owosso's Argus Press.
Over the weekend, members of the Shiawassee Girls on the Run participated in a 5K event. "Only an hour after their race around Hopkins Lake at Gerald E. Collamer Park, the girls performed the Mighty Tigers Chant for the Kellogg's Frosted Flakes Earn Your Stripes program, to be featured on Kellogg's and ESPN's Web sites," notes the newspaper. "A camera crew and representatives from the EAS program filmed the girls' healthy living program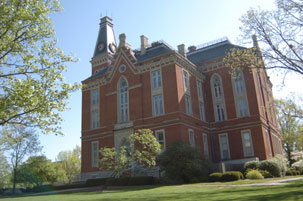 after it completed their Wondergirl 5K race. The Earn Your Stripes program travels across the country to film kids, teams and friends perform their own version of the Mighty Tigers Chant. Girls on the Run is one of Kellogg's youth organization partnerships like Little League and the American Youth Soccer Organization."
Read the article, which includes another quote from Dale Espich (who majored in economics and psychology at DePauw and is principal of Dale E. Espich & Associates, Inc.), at the paper's Web site.
Back