Prof. Daniel Shannon Examines The Challenges of Globalization
June 30, 2008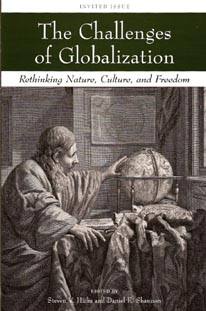 June 30, 2008, Greencastle, Ind. - Daniel Shannon, professor and chair of philosophy at DePauw University, and Steven Hicks of Queens College, City University of New York, say their book, The Challenges of Globalization, "is about the need to rethink our concepts of nature, culture, and freedom in the age of increased globalization." The two editors are interviewed by Ticker in its "Management Talk Q&A" column.
"In the beginning of the 21st century, humanity faces global challenges that require reshaping the basic ideas that influence the social, governmental, personal, and natural relationships that define modern societies," the professors note. "The volume is published in the light of the escalating global problems, such as the proliferation of wars and weapons of mass destruction, the neglect of the developing world, and the pressing needs of 1.5 billion people living in extreme poverty. We also face ecologic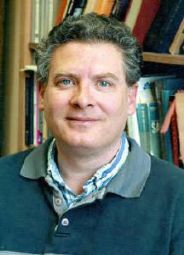 degradation and climate changes."
Read the complete piece by clicking here.
Most of the eleven essays in The Challenges of Globalization: Rethinking Nature, Culture, and Freedom were selected from the 2005 Sixth World Congress of the International Society for Universal Dialogue, which took place in Helsinki, Finland and was organized by Dr. Shannon (pictured at right).
Learn more about the book in this previous story.
Back