New Indianapolis Airport to Make "Major Statement" About Col. Weir Cook '16
July 19, 2008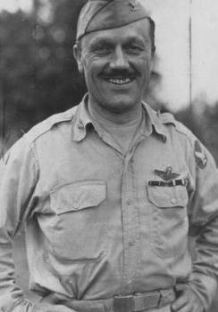 July 19, 2008, Greencastle, Ind. - "This is now the largest development project in the history of Indianapolis and it bears the name of Col. H. Weir Cook," says Randall Tobias, president of the Indianapolis Airport Authority board. The panel has decided to name the road leading from Interstate-70 to the new Indianapolis airport Colonel H. Weir Cook Memorial Drive, while the building will be known as the Colonel H. Weir Cook Terminal.
A member of DePauw University's Class of 1916, Weir Cook was a World War I and II flying ace who died in a 1943 plane crash. The Indianapolis airport was renamed in his honor a year later, but was changed to Indianapolis International Airport.
Veterans and others had called upon the city to name the new facility, which opens October 28, after Col. Cook. The airport will still be named Indianapolis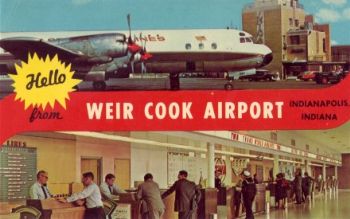 International. Besides naming the roadway and building after Cook, the new structure will house a permanent exhibit on the life and heroism of the colonel.
"I think this is as close as we could come to accomplishing the goals that everyone had in mind," states Tobias. "We have preserved the name of the airport but, at the same time, made a very major statement about Col. Cook himself and the role which he played in aviation."
"Of course we're a little bit disappointed in not winning all the marbles," notes Joe Ryan, president of the Military Officers Association of America and a retired Army colonel. "However, our primary objective was to provide Hoosier recognition for a bona fide Hoosier hero, and we did this.
Looking at what was feasible and possible, this seemed the proper way to go, so we enthusiastically support it."
"It does put a message out there to the veterans that 'We support you. This is one of your own'," added Christy Broady of the Weir Cook Project.
Read more at the Web sites of the Indianapolis Star and CBS television affiliate WISH.
Further details can be found in this previous story.
Back