Author of Acclaimed Sweet and Low, Rich Cohen, Here September 17
August 20, 2008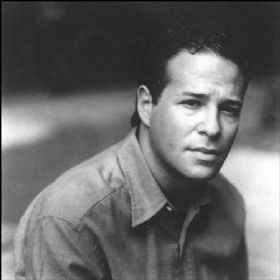 August 20, 2008, Greencastle, Ind. - The New York Times calls Rich Cohen's latest book, Sweet and Low: A Family Story, "a classic." On Wednesday, September 17, Cohen -- an acclaimed non-fiction writer and contributor to Vanity Fair and Rolling Stone magazines -- will come to DePauw University as a guest of the James and Marilou Kelly Writers Series. Cohen's presentation begins at 7:30 p.m. in the auditorium of the Richard E. Peeler Art Center and is free and open to all.
Cohen's maternal grandfather, Benjamin Eisenstadt, invented the sugar packet and the sweetener, Sweet 'N Low. The book tells the "amazing, bittersweet, hilarious story" of how Eisenstadt, a short order cook, went on to convert his Brooklyn cafeteria into a factory, at the same time "amassing the great fortune that would destroy his family," notes the publisher. "It is also the story of immigrants to the New World, sugar, saccharine, obesity, and the health and diet craze, played out across countries and generations but also within the life of a single family, as the fortune and the factory passed from generation to generation."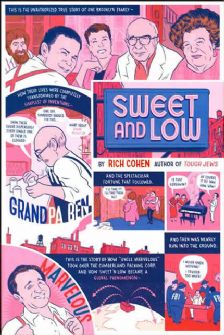 New York Times critic Michiko Kakutani called the book "a telling -- and often hilarious -- parable about the pursuit and costs of the American Dream." Booklist's David Siegfried opined, "This story has it all: entrepreneurial spirit and the rise to fame and fortune from meager beginnings, rich New York history going back to the 1600s, Jewish gangsters, a federal raid, and family scandal; there is also the history of sugar, dieting fads, politics, and the debate on carcinogenic food. Fun all the way through."
Rich Cohen's other books include Tough Jews: Fathers, Sons, and Gangster Dreams; The Avengers: A Jewish War Story and Lake Effect.
Learn more about the Kelly Writers Series by clicking here.
Access a National Public Radio interview with Cohen at the network's Web site.
Back