'In God We Trust' License Plate Case to Bring Court of Appeals Here October 14
October 4, 2008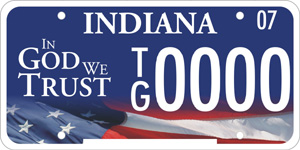 October 4, 2008, Greencastle, Ind. - A high-profile case involving Indiana's "In God We Trust" license plate will bring the Indiana Court of Appeals to DePauw University on Tuesday, October 14. As part of its outreach efforts, the Court will hear oral arguments in the case of Mark Studler v. Indiana Bureau of Motor Vehicles at 10 a.m. in Walden Inn Social Center. Members of the DePauw University and Putnam County communities are invited to attend. Normal courtroom rules of decorum will apply.
Studler "is challenging Indiana Code section 9-18-24.5-1, which authorizes a speciality license plate featuring an 'In God We Trust' design," notes a summary of the case. "The Indiana Bureau
of Motor Vehicles offers the 'In God We Trust' plate at no additional charge. Studler, who paid a $40 administrative fee to obtain an environmental specialty plate, contended that providing the 'In God We Trust' plate for no fee violates Article I, section 23 of the Indiana Constitution. Both parties filed motions for summary judgment in the trial court; Studler's motion was denied and the BMV's motion was granted as a final judgment. Studler appeals the grant of summary judgment to the BMV."
A three-judge panel of Michael P. Barnes, Margret G. Robb and Terry A. Crone (DePauw '74) will hear the case. Each side will each be given twenty minutes to argue their case. Often, the judges will ask questions during the presentations.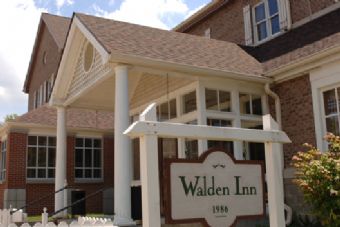 The panel of judges will take the arguments under advisement and issue an opinion at a later date.
After the hearing, the public will have an opportunity to ask questions of the judges. However, due to the Code of Judicial Conduct, the judges will not be able to answer specific questions about the case -- only general inquiries about the legal system. The judges will also be available for photographs.
The Indiana Court of Appeals regularly holds oral arguments in communities across Indiana in an effort to bring the workings of the judicial system closer to the people it serves. The department of political science at DePauw University is hosting the Greencastle event.
Read more by clicking here.
Back