David Bagley '88 Promoted to Managing Director at MorrisAnderson
December 15, 2008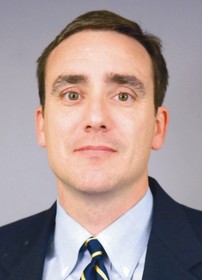 December 15, 2008, Greencastle, Ind. — David M. Bagley, a 1988 graduate of DePauw University, has been promoted to managing diirector of MorrisAnderson, effective January 1, 2009. Bagley has been with the firm since 2002 and "has assisted numerous companies in transition, achieving successful outcomes for financially distressed and underperforming companies as a consultant, interim manager and financial advisor," notes the company's announcement today.
"Dave has been a great asset to MorrisAnderson," asserts Dan Dooley, principal and COO of MorrisAnderson. "With his experience and financial expertise, he has managed and contributed on projects in a wide variety of industries, including manufacturing, hospitality, transportation, distribution, retail, catalog mail-order, finance, computer technology and software. Dave's recent success with Roman, a giftware

distributor was so significant that Dave and MorrisAnderson were awarded a '2008 Turnaround of the Year' award by the Chicago Chapter of the Turnaround Management Association, as well as 'Mid-Sized Turnaround of the Year' -- Honorable Mention -- by the International Turnaround Management Association. We are extremely proud of all that Dave has achieved and look forward to his long term participation as a senior member of our leadership team."
Before joining MorrisAnderson, Bagley ran the $30 million international division for a large national hardware distributor, started a Midwest regional logistics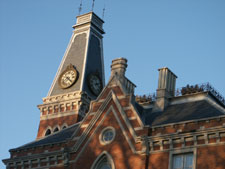 program for an international freight forwarder and brokerage firm, and consulted Fortune 500 firms on technology-based new business plans.
An economics major at DePauw, Bagley went on to earn a master's degree in business administration from the J. L. Kellogg Graduate School of Management at Northwestern University. He is a Certified Turnaround Professional (CTP).
Read more at MarketWatch.com.
Back