Sophomore Celebrated for 'Realizing the Dream'
November 8, 2008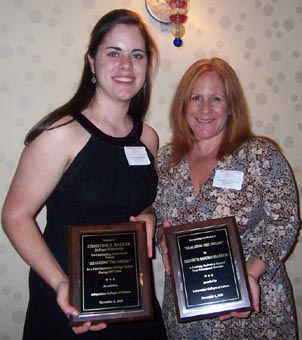 November 8, 2008, Greencastle, Ind. — DePauw University sophomore Christine E. Walker is "Realizing the Dream," and was honored tonight along with 32 other outstanding first-generation college students who attend independent institutions throughout the State of Indiana.
Made possible by a grant from the Independent Colleges of Indiana (ICI) from Lilly Endowment, the "Realizing the Dream" program recognizes the triumphs of first-generation students in their first year of college. Walker and the other honorees are Indiana high school graduates who demonstrated superior academic performance during their first year of studies and also exhibited leadership in campus and/or community activities. Each winner receives a $2,000 grant.
The program also celebrates the roles played by teachers and parents in shaping student aspirations for a college education. Honorees each named the elementary or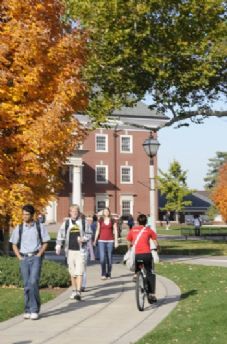 secondary teacher or counselor who most influenced them to attend college. The mentors each receive a $1,000 professional development award.
Christine Walker was joined at the dinner in Indianapolis by Elizabeth Sanchez-Franklin, her teacher at South Side High School in Fort Wayne, Indiana (the two are seen together in the top photo).
Walker is double majoring in political science and psychology and serves as president of the Model United Nations. Her other activities include College Democrats, the debate team, serving as a volunteer for the Community Corrections Committee, and working on the DePauw Environmental Policy Project.
Twenty-one percent of DePauw's freshman class are first generation college students.
"There is no better incentive than the success stories of 'Realizing the Dream' to encourage college attendance by others who do not have the benefit of a family college tradition," says Hans Giesecke, president of ICI.
Back