Environmentally-Friendly Bill That DePauw Students Helped Develop Passes Indiana House Committee
January 23, 2009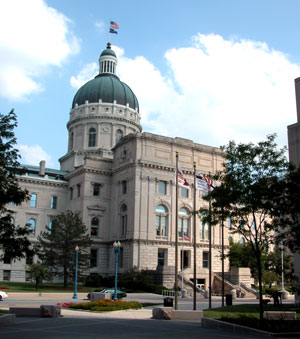 January 23, 2009, Greencastle, Ind. — Environmental legislation "that was developed in collaboration between a group of DePauw University students and State Rep. Nancy Michael (D-Greencastle)" has been approved by the Indiana House Commerce, Energy, Technology and Utilities Committee, reports Greencastle's Banner-Graphic. House Bill 1669, "would establish a state fund to assist schools in installing geothermal heating and cooling systems. Geothermal systems make use of the earth's natural energy as a means to heat and cool buildings" and would provide long-term savings to school districts.
"DePauw senior Michael Lutz and sophomore Taylor Cantril began researching geothermal issues in June during a summer internship and continued their work during the university's Winter Term" and then "brought the idea for this bill to Rep. Michael's attention," notes the newspaper. Lutz, Cantril and several other DePauw students were joined by Kelsey Kauffman, assistant professor of university studies, at yesterday's hearing at which they testified and presented ther research.
"By establishing this fund, we empower schools to reduce their carbon footprint and dramatically cut energy costs," says State Representative Michael. "Eventually, the dollars once spent on utilities can be funneled back to where they belong --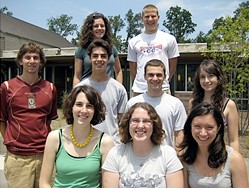 the classroom." She adds, "I'd like to thank the committee for their consideration and approval on a bill that will benefit schools, taxpayers and the environment. I'd especially like to thank Michael, Taylor and all of the other DePauw students that helped make this bill a reality."
Access the complete text at the newspaper's Web site.
The Hoosier Environmental Council recognized the DePauw Environmental Policy Project as its "Organization of the Year," which was noted in NUVO and was also the subject of this feature.
Back