Two Students are Finalists in Microsoft's Imagine Cup Competition
April 25, 2009
April 25, 2009, Greencastle, Ind. — DePauw University students Erin Donahue and Ashley Myers are members of one of 15 teams in next week's U.S. Finals of Microsoft's Imagine Cup, and their entry, named "MangoBunnies" is "a rare all-female team." The Indianapolis Star's Web site notes, "Each year Microsoft challenges the youth of the world to dream about the future and ways to use technology to better the world through a contest call the Imagine Cup, now in its seventh year. This year's challenge was to 'imagine a world where technology helps solve the toughest problems facing us today.'" (photo, l-r: Donahue and Myers)
The text continues, "The MangoBunnies are the only all-female team in this year's competition, and they created a software application to assist HIV/AIDS patients with complex medication regimens. The application, called Computer-Assisted Medication Regimen Adherence (CAMRA), utilizes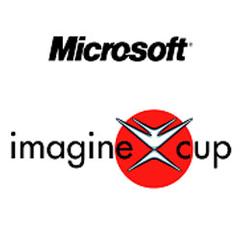 mobile technology to allow patients a convenient and discrete way to be mindful of their medication. The team decided to pursue this subject due to the fact that medication adherence rate is about 70 percent. To be effective, the rate needs to be closer to 90 percent."
Donahue, a DePauw senior, and Myers, who is a junior, are joined on the MangoBunnies team by Malisa Vongskul, a student at Indiana University - Purdue University at Indianapolis (IUPUI).
Read more at IndyStar.com.
Learn about the U.S. student finalist teams and vote for your favorite here.
Back