Tom Finks '80 is Candidate for Circuit Court Judge
June 13, 2009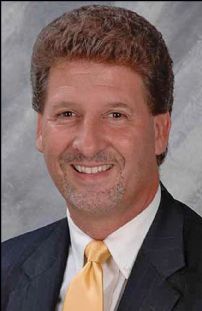 June 13, 2009, Greencastle, Ind. — Tom Finks, a 1980 graduate of DePauw University, "has announced his candidacy for the Democratic nomination for Circuit Judge of the 4th Judicial Circuit, to succeed retiring Judge John P. Coady of Taylorville," reports Illinois' Shelbyville Daily Union. Finks is currently serving as state's attorney for Christian County and previously held the same post in Shelby County. "Finks was born and raised in Shelbyville and graduated from DePauw University and Southern Illinois University School of Law with honors," notes the newspaper.
The story adds, "Finks has extensive civil practice experience and has served as an Illinois prosecutor in state's attorney's offices for 15 of his 24 years as an attorney. He served as an assistant state's attorney in Effingham County from 2001 through 2007. He has also served as an assistant state's attorney and then elected state's attorney in Shelby County."
Finks states, "While appearing before more than 100 judges throughout the state, I have handled thousands of criminal and civil cases. At the same time, I have worked with hundreds of attorneys, police agencies and officers. Both my life experiences and extensive legal experience have prepared me to serve as judge. Experience is the best teacher and is invaluable in serving as a fair and effective judge."
Access the complete article at the Daily Union's Web site.
Back