Prof. Emeritus Howard Burkett '38 Dies at Age 93
June 15, 2009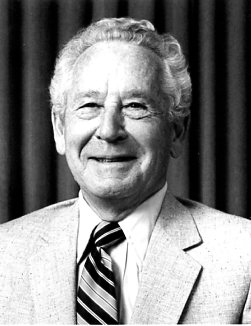 June 15, 2009, Greencastle, Ind. — Howard B. Burkett, professor emeritus of chemistry at DePauw and 1938 graduate of the University, passed away this morning at Asbury Towers in Greencastle. He was 93 years old.
Born February 26, 1916 about 10 miles north of Greencastle, Burkett attended a two-room school in Morton, Indiana, and graduated from Bainbridge High School. After receiving a bachelor's degree, with honors, from DePauw, Burkett earned his doctoral degree from the University of Wisconsin in 1942. He then worked as a research chemist for Eli Lilly & Company, but decided in 1945 to go into teaching and returned to DePauw as a faculty member.
"Leaving Lilly was one of the most foolish things economically that I could have done," Dr. Burkett said as he retired from the DePauw faculty in 1981, recalling that he took a 50% pay cut when he left the pharmaceutical company. "It sounds a bit presumptuous, but I felt we needed teachers who were rigorous and who could keep the field alive."
As a scholar, Dr. Burkett spent two sabbaticals at the University of Washington; a year at the National Institutes of Health, where he studied arthritis and metabolic diseases; and a year with the customer service laboratory at the Hitachi Corporation in Japan. The professor's work was published in the Journal of the American Chemical Society, Journal of Organic Chemistry and Journal of the Chemical Society of London, among others. His memberships included the American Chemical Society and Sigma Xi.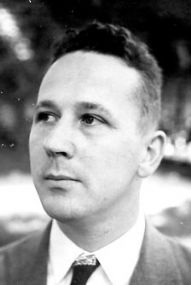 Upon Professor Burkett's retirement, the University's Burkett Lecture Series was established to honor the contributions Burkett made to his students, many of whom went on to noteworthy careers in science. Created through the generous contributions of friends and former students, Burkett Lectures provide an opportunity for a nationally known chemist to visit DePauw, present a seminar, and meet with both students and faculty.
An obituary can be found at the Web site of Greencastle's Banner-Graphic.
Plans for a memorial service will be announced soon. Check this story for updated information.
Back