Senior Finishes Third in Muncie's Endurathon
July 12, 2009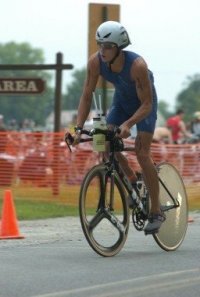 July 12, 2009, Greencastle, Ind. — "Luke Beasley was disappointed with how his first Endurathon went last year. He was determined to improve this year and show he could contend with the best," notes today's edition of Indiana's Muncie Star Press. Beasley, who will be a senior at DePauw University this fall, finished third in Saturday's Muncie Endurathon, which consisted of a 1.2 mile swim, 56 mile bike ride and 13.1 mile run.
"This year, I was set on a certain time," Beasley tells the newspaper. "Swimming faster, running faster, riding faster." Early in yesterday's event, he paid attention to the two participants who wound up finishing first and second. "I came out with these two pros," Beasley says, adding, "I decided to try and ride with them as long as you can and keep them in sight."
Alex Wall writes, "His third-place finish this year proved his formula worked. It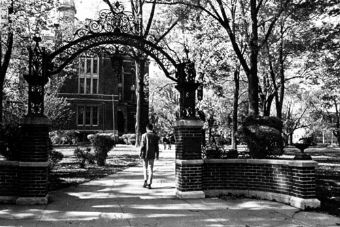 also didn't hurt that he trained 25-30 hours a week. Now with a solid amateur finish under his belt, Beasley, whose official time was 4:10.57, has high hopes for next summer after completing his senior year running cross country at DePauw University. 'The next summer, the goal will be to qualify as a professional.'"
The full article can be accessed at the Star Press' Web site.
Back