Mary C. Woolling '78 Shares Joys of the Journey
September 9, 2009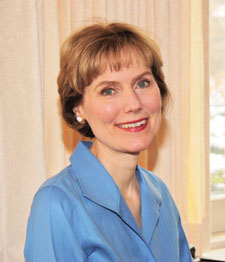 September 9, 2009, Greencastle, Ind. — Mary C. Woolling, president of Communi-cate LLC and 1978 graduate of DePauw University, has authored Joys of the Journey: An Offering of Essays. Billed as "a collection of inspirational essays and sentimental stories," the title is the first of a planned series of books by Woolling called "Here's to Life!"
The second book of the series, Brightening the Corners: Rays of Hope for Our World, is scheduled to be released in November. It will be a collection of vignettes inspired by feelings and experiences close to home, all viewed with a cheerful and optimistic outlook, promoting a sense of contentment and peace of mind.
"Through life-changing experiences over the past five years, I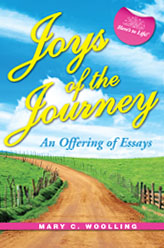 have been made increasingly aware of the great beauty and joy in our world," says Woolling, who received a degree in nursing from DePauw. "My purpose in writing these essays is to point out that, in spite of challenge, conflict, suffering, and sorrow, God's abiding goodness surrounds us on a daily basis. I believe all of us need to be reminded of this occasionally. My books are offered in the spirit of comfort, hope, and inspiration to help readers view life from a happier perspective."
She adds, "In today's world, especially, I think we're all seeking reassurance and positive energy. We are genuinely concerned about the state of the country, the world, and the future. Now, perhaps more than ever before, readers yearn for renewal and uplift in their daily lives."
Learn more at the author's Web site.
Back