DePauw Mourns the Passing of Prof. Karin Ahlm
September 29, 2009
September 29, 2009, Greencastle, Ind. — Karin L. Ahlm, Kenneth S. Wagoner Professor of Psychology and former chair of the department at DePauw University, passed away Sunday in Indianapolis following an illness. A member of the DePauw faculty since 1990, she was 62 years old.
[UPDATE 10/9: A remembrance for Dr. Ahlm will take place at 4 p.m. on Thursday, October 15, at the Janet Prindle Institute for Ethics. All are invited.]
Born on October 1, 1946, Ahlm attended California State University - Long Beach, earning her B.A. in psychology in 1972 and her M.A. in psychology in 1974. She earned her Ph.D. in social psychology in 1984 from Indiana University and completed a public health service postdoctoral traineeship in social psychology at Stanford University from 1985-7.
Before joining the DePauw faculty, Dr. Ahlm taught at Indiana, Valparaiso and Stanford Universities. She was promoted to associate professor at DePauw in 1994 and professor in 2003.
Over the years, Ahlm taught a variety of courses in DePauw's psychology department, including Psychology of Personality, Statistics for the Behavioral Sciences, Psychology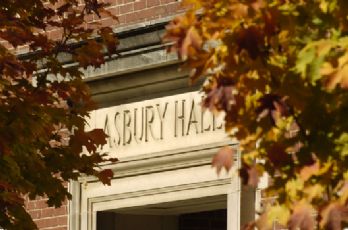 of Gender, Social Psychology, and Introductory Psychology. With the support of the Joan Westman Battey Teaching Award in 2001-02 she developed a special topics course, Stereotypes & Prejudice. She also created a Winter Term course, Madness in Film and Literature. In December 1993, she was awarded a Mortar Board Certificate of Recognition for Excellence in Teaching.
Professor Ahlm served as assessment coordinator; as a member and chair of the Committee on Academic Policy, the Resource Allocation Subcommittee, and the Committee on Faculty; and as the associate faculty development coordinator for the Oral Communication (S) program. For more than a decade she led faculty development workshops on classroom assessment techniques.
Ahlm was active professionally and gave presentations at such conferences as the American Association for Higher Education and the Midwestern Psychological Association.
Dr. Ahlm's former students are invited to submit a memory to clambermont@depauw.edu.
Back