Entrepreneur Kyle Smitley '07 Among Inc.'s '30 Under 30'
October 1, 2009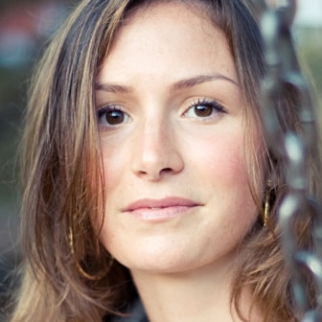 October 1, 2009, Greencastle, Ind. — "Entrepreneurs are busy by nature. Kyle Smitley may be busier than most," notes Inc. magazine. "She's a full-time second-year law student in San Francisco, and also the founder of an organic kids clothing line that has become popular with celebrity moms like Jessica Alba and Sheryl Crow."
Smitley, a 2007 graduate of DePauw University, is creator and owner of barley & birch. She is among Inc.'s 2009 listing of "30 Under 30: America's Coolest Entrepreneurs."
"In the spirit of Newman's Own, barley & birch's business model operates on the idea of giving back," writes Tamara Schweitzer. "From day one, she has donated more than half of her profits -- after paying her staff and a business loan --
to organizations that she feels personally connected with, such as CoCoDa, a non-profit that promotes community development in areas of Central America," which she visited as a DePauw student.
The piece notes, "When Smitley decided to start barley & birch, she wasn't exactly a veteran of the Fashion Week runways. In fact, she had absolutely no experience in the apparel industry. But a summer internship in Washington, D.C. compelled her to start the business. As an environmental science major, Smitley had taken a research internship in the summer of 2007, after graduating college. By chance, she ended up doing some side research for the owner of a clothing boutique who wanted to know whether the companies that claimed to have organic or green products were really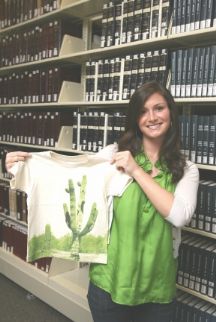 making them. Smitley's reports turned up some useful information, including the fact that many of the organic kids clothing companies were not actually using the healthiest fabrics or materials."
The company started in 2007 and produces all of its clothing in the United States using 100 percent certified organic cotton and water-based inks.
Schweitzer reports, "Since January, sales have taken off, thanks in part to the media buzz she helped generate. She now has two employees and two interns, who help her keep the business going while she splits her time between classes and business calls."
The 24-year-old Smitley tells Inc., "I try to set a plan for myself, because if I start not having a schedule, I will do all work stuff and let my studies fall because the business is so exciting."
Access the full piece at the magazine's Web site. A video is accessible at the bottom of the feature and readers can vote on their favorite of the 30 young entrepreneurs.
Learn more about Kyle Smitley in this previous article.
Back