Short Film by Bryan Dobrik '07 to be Screened at 7 Festivals
October 16, 2009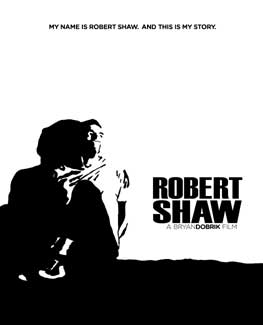 October 16, 2009, Greencastle, Ind. — "Robert Shaw is an episodic short film that tells the story of a man who can't escape from his past," notes the Orlando Sentinel. "No matter how hard he tries, he has to keep running." The new film, which is directed by 2007 DePauw University graduate Bryan Dobrik (pictured below), is slated to play at the Orlando Film Festival.
Robert Shaw stars Brendan Berigan '07, and the film's score was composed by Benjamin Moy '09.
The short film has been accepted into six other upcoming festivals, including Illinois' Route 66 Film Festival, SoCal Independent Film Festival, Queens International Film Festival, Alexandria Film Festival , the Fort Lauderdale International Film Festival, and the Daytona Beach Film Festival. It can be viewed at IMDB.com.
Dobrik's first film, Shades of Grace, was a collaboration with Luis Davila '07. Their first-ever cinematic effort took the "Audience Choice Best Drama" award at the Independent Features Film Festival in New York. Shades of Grace was also named the "Best Student Film" at the Long Island International Film Expo 2007. The 57-minute production was also deemed "Best Crime Drama - Short Film" by Cleveland's Indie Gathering.
Back