Boswell Symposium to Examine 'School Reform and Social Justice'
October 29, 2009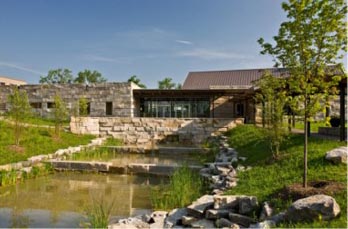 October 29, 2009, Greencastle, Ind. — "School Reform and Social Justice" will be explored during DePauw University's Hampton and Esther Boswell Symposium, November 5 & 6. The sessions will be led by Thomas Bloch, educator and former CEO of H&R Block, and Howard Fuller, director of the Institute for the Transformation of Learning at Marquette University, and will take place at the Janet Prindle Institute for Ethics, which is located within the DePauw Nature Park.
On Wednesday, November 4 at 4:15 p.m. in the auditorium of the Prindle Institute, Bloch will speak. He is the author of Stand For The Best: What I Learned After Leaving My Job As CEO Of H&R Block To Become A Teacher And Founder Of An Inner City Charter School.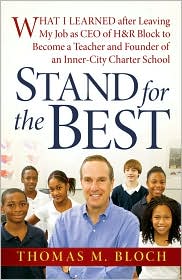 The following day at the same time in the same venue, Fuller, who is co-founder of the Black Alliance for Educational Options and former Superintendent of Schools in Milwaukee, will speak. He advocates a variety of options to improve educational opportunities for underserved youth, particularly African-Americans.
Bob Herbert, op-ed columnist for the New York Times, and Marcus Robinson, 1994 DePauw University and founder, principal, and CEO of Charles A. Tindley Accelerated Charter School in Indianapolis, will serve as respondents at both lectures.
Funding for the Hampton and Esther Boswell Symposium is made possible by a generous gift from Thomas W. Boswell '66 and Cheryl K. Boswell. The symposium is named in honor of Mr. Boswell's parents.
Back