Tony Rhine '06 Looks to Make Solar Power "Scalable and Sensible"
November 9, 2009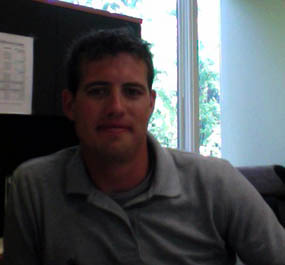 November 9, 2009, Greencastle, Ind. — "The electricity they generate may be free, but most home- and business-owners can't justify the upfront cost of solar panels," begins an Indianapolis Business Journal story which features Sestertii Solar and its co-principal, 2006 DePauw University graduate Antony Rhine. "A price tag of $25,000 to $50,000 for a modest system puts the cost close to luxury car territory. So, like car dealers needing to move metal, the principals at Sestertii Solar want to move the panels using a page out of the car salesman's handbook: Encourage customers to lease them."
"This will be
a wholly new perspective on making solar scalable and sensible in Indiana," Rhine tells IBJ.
Access the complete article at the publication's Web site (a paid subscription is required).
Tony Rhine and his company were also featured in an August story.
Back